Covid-19 Update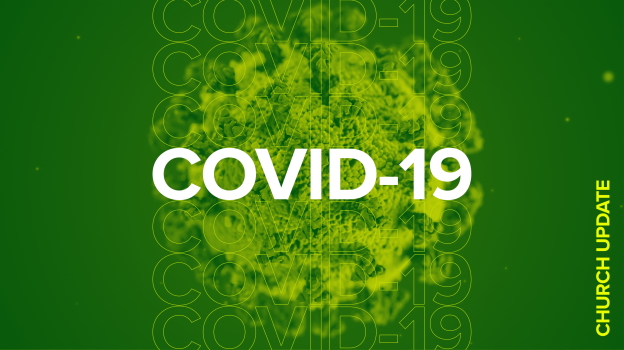 COVID UPDATE from HERITAGE CHURCH – November 13, 2020
*Both 8:45am AND 11:00am Worship Services will meet in the sanctuary. 11;00 am WILL be Livestreamed and on Facebook Live.

*Children's Service at 11:00am will meet at the Kline Family Center.

*At this time there will NOT be Adult or Children's Sunday School classes; watch for and join the Goodwill and Growing Christian Sunday School classes via FB Live until we can return to In-Person classes

*NO Nursery provided until Sunday School Classes return to normal sessions.

*NO Hospitality service: Refreshments including water bottles will not be served.

*Masks are Required to be 100% worn at all times in the Church, at Rose Ave. and at all ministry related events until further notice.

*Seating will be Socially Distanced. Sit together with your immediate family. Do not take down or climb over barriers installed on certain pews.

*Entry and Exits will be One Way only, PLEASE observe the direction signage that will help you find your way in and out without backtracking in order to avoid crowding.

*If you want to visit with the Heritage friends and family, please do so OUTSIDE the church.

We are sorry but insist that we have to require such extreme measures within the church. These measures are SO important at this time. As you know, we have had too many of our friends and family directly impacted by the virus, so we are doing all we can to keep everyone safe, but still get the Church Family BACK together in much needed fellowship. So PLEASE, understand that these are difficult requirements and decisions, but are made for the safety and protection of everyone.

ADDITIONALLY:
*Until further notice, Kidz 10:00am Sunday School will NOT meet. Pastor Jodie is looking for some Teachers to help with this ministry, so contact her directly to volunteer for this vital ministry!

* SUNDAY NIGHT - Bible Study Small Group "Excited About the Word" with Mark Hubbard WILL meet IN-PERSON at 6:00pm. This study is Also available on Facebook Live via the Group Page "Excited About the Word"