Covid-19 Update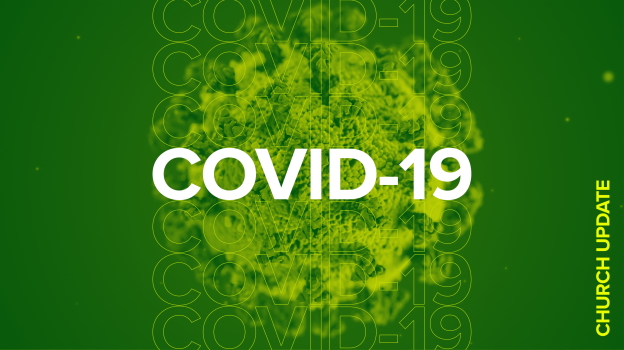 COVID STATEMENT from HERITAGE CHURCH – August 14, 2020
Heritage folks, we have been so very blessed to have your attendance in-person and online!
We are so thankful for those who have attended since June 7th when we re-opened our doors to in-person services! The fact that you have maintained precautions to stay socially distanced and helping us keep a sanitized environment has been essential to the success of keeping the church doors open. Truly, being together in-person makes our worship experience more meaningful and alive! And using safe guidelines is a kindness for all!
For those who have been unable to return to the in-person services, yet stay in touch virtually, we miss you! But we value your safety-mindedness and appreciate the precautions you take by that extra mile you endure in worshiping with us from home. Our prayer is that one day, soon, that we can all be together again with no worries!
It's important that you understand that Heritage is keeping abreast of the current guidelines and adjusting to incorporating them as our local Health Department is encouraging.
At this time, we understand that Fayette County is currently at an ORANGE LEVEL COVID STATUS. Meaning there was a recent uptick in reported cases and therefore, maintaining safety precautions is necessary. This advisory we received from the Health Department includes that we may be about to go "RED", which indicates a serious increase of cases, which is a concern to us all.
Therefore, Heritage strongly encourages the following increased precautions as you attend church for worship, meetings, and events:
If you have any symptoms of being sick, or have been around others who have tested positive, PLEASE stay home and join us by Livestream. Your sacrifice to choose to stay home when ill is a great kindness for all who attend Heritage!
We strongly encourage the use of face masks when you arrive, move around the church, and especially while in Classrooms that have a high attendance in the small space making social distancing impossible.

Please note that IF we would ever have to report a case of COVID stemming from church attendance, it would be to your benefit to know that you remained masked during your time here, and thereby won't be as likely to have to quarantine from that exposure.

Please observe the One-Way Traffic Flow into and out of the Sanctuary. We know for those in the back half of the sanctuary that when service ends turning back to the entrance doors to exit is second nature. But we ask you to please use the side exits into the hallways as your exit to leave the building, and to go to Sunday School or the restrooms.
Please make good use of the restrooms to keep your hands washed - 20 seconds with soap and running water is recommended.
Children's Teachers are expected to wear masks unless they can maintain good social distance while teaching. Children are not required to be masked, but that is a parent's decision for each child. Social distancing is already part of how the Kidz services are conducted in the Gymnasium, so simply encourage your child to do their part to be safe and healthy while respecting others' personal space.
There will be NO NURSERY until further notice. That service will return, but not for a while.
While Heritage will not police any of these guidelines, but trust that you will use good sense and personal responsibility in choosing to do what you feel is best for you.
Mount of Praise Camp Meeting August 19 – 23rd
Next week is the CCCU Denomination Mount of Praise Camp Meeting, which is being held at Heritage for the first time. These meetings are being held In-Person AND online at LIVESTREAM.com and on the CCCU Facebook Page nightly from Wednesday, August 19th through Sunday night, the 23rd and include a Sunday morning 11am service and a 2:30pm Ordination Service that afternoon, all here in our sanctuary. A Children's service will be held on Saturday evening as well. Similar safety guidelines as for Sunday are in place with a couple additional considerations that we encourage you to use:
Please wear a face mask when you arrive, as you move about the church, and when you leave. When you are seated in the sanctuary at socially distanced seating, and in your safe zone, you may remove your mask, except you may want to keep it on while singing.
Sanctuary seating will be marked off to every other pew open for seating.
In the Sanctuary, we ask that family groups sit together, and/or those people with whom you have already had close contact with on a regular basis.
Children's service on Saturday will be in the Gymnasium where Pastor Jodie keeps them active with a program that includes good socially-distanced awareness.
Again, we will not police to enforce these guidelines, but ask for you to personally use good sense and responsibility with kindness towards all.
These guidelines are certainly not difficult, and are an act of kindness that we hope will give rise to more of our church family feeling confident to attend in-person with us. Thanks to all who are doing all we can to help the Church be welcoming and low risk, as well as focusing on being a part of how Fayette County returns to a safe health level and an overall happy environment!