Trail Life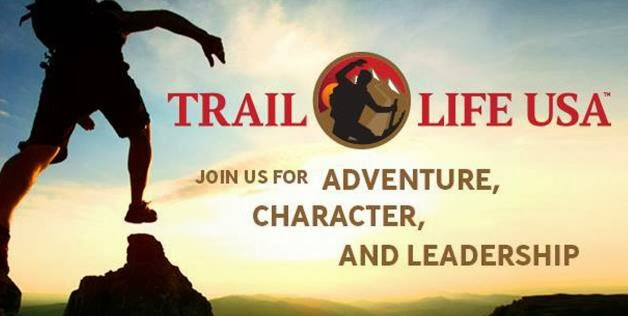 Too many boys are turning to virtual worlds of television, video games, digital media, and the internet to find realms they can conquer and areas where they can excel. The result of this virtual conquest is often apathy, apparent rebellion, or outright resistance to real-world challenge.
Trail Life USA is an environment where boys thrive! Adults are equipped to lead a program in a structured outdoor environment where boys are engaged in real-world challenge and experience camping, hiking, and fishing; they develop skills in riflery, archery, and canoeing; and learn character and leadership in a practical hands-on manner that is naturally engaging.
In the outdoors, the experience of adults is never obsolete; boys find mentors, fathers and sons connect, important relationships are fostered, and boys find opportunity to achieve significant accomplishment.
Youth membership is open to all boys at least 5 years old and less than 18 years of age.
Our troop meets the first and third Thursdays of every month from 6:30pm-7:30pm. In warmer weather, we meet at the shelter house located at our main campus. During inclimate weather, we meet inside the Family Center, also at the main campus.
Check us out on Facebook for upcoming events: